New Commercial Building Coming to Midtown.
Opens Summer 2020
May 2, 2019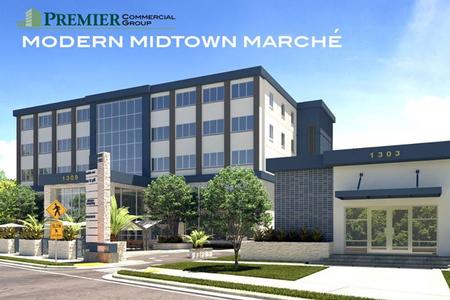 Premier Commercial Group is excited to announce the first major private capital investment into the midtown area of Tallahassee for several years. The hope is this will start a domino effect to transform the entire midtown corridor.
The project consists of a 5 story +/- 34,000 square foot building. The top 4 floors are office space while the first floor will be retail space. The retail is being leased as shell space at 22 (NNN) while the office is being leased at 20 (NNN).
There is also a 1775 square foot out parcel building that has been leased at 29 (NNN). This building is getting a 3 million dollar façade and interior renovation that will be shining as the brightest gym in midtown. This will continue the Marche at Midtown
Doors are scheduled to open early 2020.