Capital Hill Plaza Project
Opens early 2021
May 1, 2019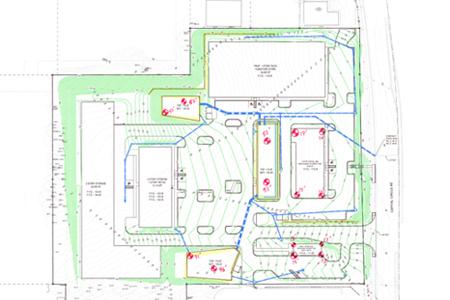 Capital Circle Northeast is getting a major commercial upgrade. The project is located at 2314 Capital Circle Northeast and there will be 4 separate components to this beautiful site.
A.) 2300 sf free standing drive thru-pad site for sale or lease
B.) 9,300 sf floor plate, 3 stories office retail center with double end cap drive thru spaces- one end cap contracted with a national fast food 52.5 NNN. The second drive thru is for lease at 50 (NNN) and the retail space is available at 40 (NNN). Office space on floor 2 and 3 is available for 25 (NNN)
C.) 30,000 sf warehouse- contracted with a large national furniture outlet
D.) 170,000 sf mini storage pad site in the rear
This is a highly desired development with 3 national companies already on board is some of the last land in the area that has potential development. This is located near an intersection with 56k+ traffic count and has 2 median cut access from adjacent interconnections.
Additionally, there is planned community to be built that will bring an additional 1500 residential units to the area within one or two miles.
Doors are planned to open early 2021.